When Cristiano Ronaldo told Manchester United he wanted to leave, they had a problem. Now that he might stay, they might have an even bigger problem.
When news broke that Ronaldo had submitted a transfer request, alarm bells started ringing around Carrington.
This panic has spread to Manchester United's fan base, wondering who would be the player to provide goals for the team next season.
Bruno Fernandes' form had fallen off a cliff, and he was never a massive open game scorer anyway.
Anthony Martial had been out of form since 2020, and just a few months ago it looked like there was no turning back for him.
Horrible mismanagement of Marcus Rashford's health and career in general had seen him look like a fractured shell of the player he was.
Jadon Sancho has always been more of a creator than a goalscorer and has had a difficult first year in the Premier League.
Erling Haaland was signed by Manchester City and United had let Darwin Núñez go to Liverpool assuming Ronaldo would stay.
The striker market was otherwise quite shallow, with few to no players available who would guarantee the number of goals United needed.
Ronaldo's departure would have put United in dire straits ahead of the new season, but the pre-season then showed there could be a real option inside the side.
United's first game came against bitter rivals Liverpool, with most fans not expecting much from the game. United won 4-0, with Sancho and Martial getting on the scoresheet and putting in excellent performances.
Many feared it was just a one-shot but Martial went on to score in his next two games against Melbourne Victory and Crystal Palace.
Rashford also found himself on the scoresheet in those games, and Sancho would score against Palace and then Aston Villa.
The goals were pouring in for the Reds and the front three looked quite impressive while working together. This begs the question, what do United do if Cristiano Ronaldo decides to stay?
Many believe the number seven shouldn't return to the squad directly, with his actions over the summer and the pre-season performances of the front three being the main reasons given.
The pre-season absent Portuguese superstar wasn't just a problem in the sense that he just didn't show up for work, but he didn't have time to mingle with the squad so that she is looking to rebuild herself and has had no time on the pitch. learn and adapt to Erik ten Hag's style of play.
Sancho left Australia as a United tour player, and no matter what happens with the other strikers, his position is completely secure on the right wing.
The centre-forward position is the most controversial, and with Martial having closely followed Sancho as United's second-best player on tour, it would be unfair to drop him.
Such is his form that Erik ten Hag is said to have blocked Martial's put option and will start him against Brighton whether Ronaldo is there or not.
Whether Ronaldo is better than Martial or not is not so much the question here, who is the best for the team is what matters and right now it looks more likely to be the Frenchman after his good first impressions.
His ability to play with his back to goal and play his other forwards is invaluable and has been central to United's attacking play in Australia.
The number nine has also improved considerably on the ball, causing far more problems in and around the box when his teammates are in possession.
Martial's pressing looks very good, with his speed and intensity helping the team lose possession. Aged 37 and given his tendencies, it's unlikely Ronaldo could replicate that.
The argument to start the No.7 comes down to goals, with Ronaldo being a guarantee of them no matter what and Martial always being a relative bet.
But for now, based on merit and what has been seen so far in pre-season, it would make more sense to start Martial, at least at the start of the season.
If Ronaldo absolutely must return to the starting line-up, one option could be to move him to the left wing where he has been at his best throughout his career.
Although it's unfair for Rashford, the other two forwards have been in better form throughout pre-season and it's on the left wing that Ronaldo probably fits best in this team.
But swapping Rashford for Ronaldo leaves United with a top three where the fastest player is a 37-year-old, which isn't ideal.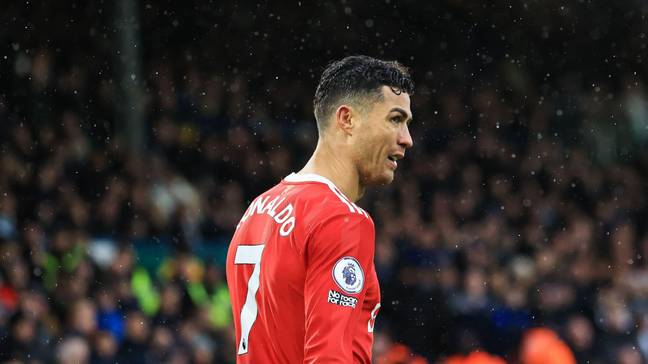 Either way, Erik ten Hag has underlined the need for a 'team' in what will be the busiest footballing season ever with the Winter World Cup – where these four forwards will be looking to compete.
At his age and with his knee problems, Ronaldo cannot play every game. Realistically, he probably can't play more than once a week, especially with the physical demands of Ten Hag's pressing football.
Upon his return, it's probably best that Ronaldo doesn't immediately return to Manchester United's line-up.
He needs time to adapt to what Ten Hag wants, and at the moment none of United's pre-season front three would be worth giving up on him.